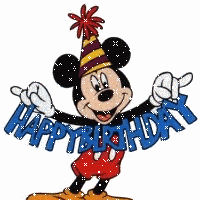 Today the most popular mouse in the world celebrates his birthday along with millions of others! He made his way onto the screens spreading smiles and laughter for years to come.
This made me think of how impactful we can be, and how our talents and creativity can spark a whole new world. Walt Disney, the creator of Mickey Mouse and many more characters that we cherish, all started by simply doing what he loved. He has bottled happiness and spread it worldwide, and it all started with a mouse. 
Let Mickey Mouse be a remembrance that we all have to start somewhere. Develop your strengths and work them toward a goal. We are still drawn to this mouse after 91 years because of what he reminds us of and all the feelings that go along with it. 
Find your Mickey Mouse!